CL: CasaLinguae e.U. language courses – Translations – Intercultural training
"We convey a joy for language and other cultures."
Martina Jeric-Ruzovits
Managing Director | MD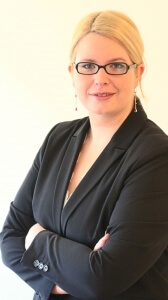 Headquarters:
Strohberggasse 15/1/5
AT-1120 Vienna / Vienna
Phone: +43 660 457 46 73
Email: info@casalinguae.at
Website: casalinguae.at
FN 483007 f Commercial Court Vienna
UID: ATU71152129
DVR: 4017923
D-U-N-S© No.: 300543074

Member of the Vienna Chamber of Commerce
Authority according to ECG (E-Commerce Law) – Magistratisches Bezirksamt des XII. District
Member of the Junge Wirtschaft
Language lessons, seminars & initial interviews
will be held in the 4th district.
Address:
Mozartgasse 4/2
1040 Vienna / Vienna
Text:
Ivana Baric-Gaspar
keen online communication
Pfalzgasse 37/1/2, 1220 Vienna
Web:
Webdesign:
OSTstudio
ost-studio.com
Alternative Dispute Resolution in accordance with Art. 14 (1) ODR-VO and § 36 VSBG:
Die Europäische Kommission stellt eine Plattform zur Online-Streitbeilegung (OS) bereit, die du unter https://ec.europa.eu/consumers/odr findest. Zur Teilnahme an einem Streitbeilegungsverfahren vor einer Verbraucherschlichtungsstelle sind wir nicht verpflichtet und nicht bereit.