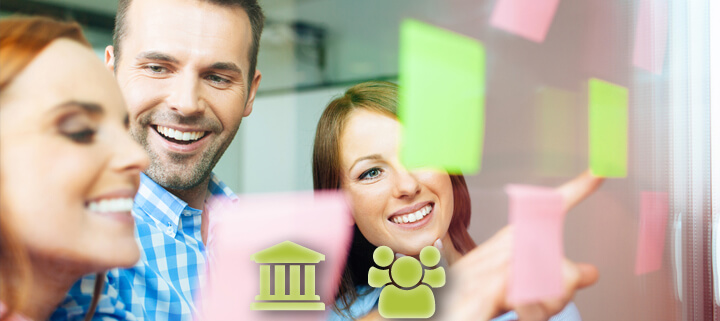 Intercultural Communication – Short Workshops
Develop intercultural competencies and get to know and understand other cultures with the help of our workshops focusing on different countries.
Register now for the next event! We are looking forward to it :-)
COURSE OBJECTIVES & CONTENTS
Intercultural Communication Short Workshops
Develop intercultural competence and learn about and understand other cultures with the help of our short workshops.
Read more about Intercultural Learning in our article (in German) "Interkulturelles Lernen – Interkulturelle Kompetenz".
In the short workshops:

Definition and background of "intercultural communication"
Categorization of cultures (according to Geert Hofstede)
Dealing with prejudices, stereotypes
Values, manners, behaviors as well as taboos in the professional context
Focus on individual countries & cultures
TARGET GROUP
Are the short workshops right for you?
They are suitable for departments in companies whose employees come from different countries.In addition, internationally active entrepreneurs, managers, employees from the areas of trade, sales, marketing and customer service will benefit.
Also private persons who want to acquire more knowledge about other cultures and countries and additionally improve their intercultural competence are in the right place.
Do you maintain international business relationships?
Would you like to expand them further?
Then attend one of the short workshops and get to know the culture of your counterpart better.
***
Are you interested in a (short) workshop tailored to your needs?
Just send us an email with your wishes and ideas and we will contact you immediately with further details and a customized offer.
If you have any questions about the contents, please contact us directly!
Funds